Director: Nour Nafeth Albarghouthi
Story by: Hesham Elsherif
Screenplay: Hesham Elsherif & Nour Nafeth Albarghouthi
Producer: Nour Nafeth Albarghouthi
Co-producer: Arab Film School
Assistant Director: Youssef Sobhy
Director of Photography: Ali Al Gohary
Cast:
– Nonia Malik
– Maha Elmarraghi
– Iman
– Evram Awad
– Faisal Sameer
– Dina El Gendi
Editor: Hamany
Assistant Editor: Mohamed Bdair
Production Assistant: Saadany
Casting Director Assistant: Mustafa Ezzat
In a low-income neighborhood, Nadia, disguised in sportswear and a head covering, returns home after two years away. Urged by a distressing message from her sister, Marwa, she confronts the grim reality orchestrated by her brother, Essam. Marwa is under threat of a forced marriage to Mr. Bakr, at Essam's behest.
Navigating through emotional reunions and a desperate plea from her sister, Nadia devises three elaborate plans to save Marwa from this forced marriage. However, each plan is met with resistance and deception. As a last resort, Nadia takes a courageous stand and confronts Essam, resorting to drastic measures to protect her sister.
In a climactic confrontation, Nadia's resilience shines as she defies her aggressive brother, ultimately leaving an ind…
Country: Jordan – Egypt
Genre: Drama
Language: Arabic
Color: Color
Length: short
Duration: 10-12 Min.
Format: Digital
Co production: Arab film school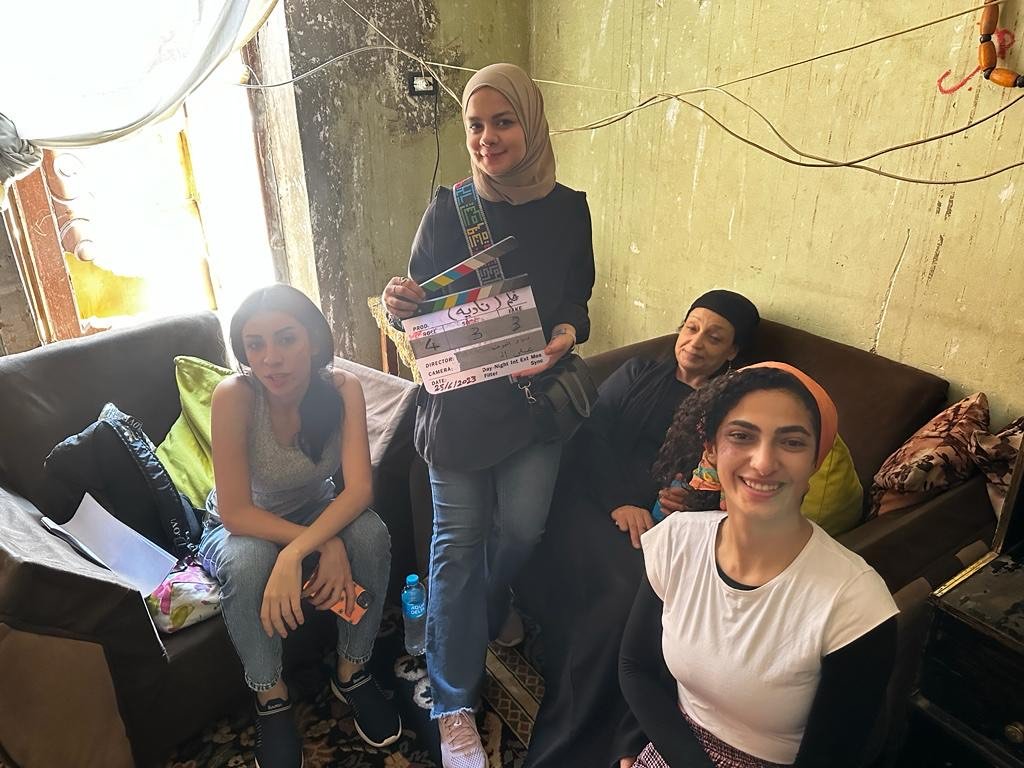 نور نافذ البرغوثي | من الأردن إلى مصر ـ وتحقيق اول فيلم قصير
نور نافذ البرغوثي | من الأردن إلى مصر ـ وتحقيق اول فيلم قصير أنا نور نافذ البرغوثي، فلسطينية مقيمة في الأردن. في مايو ٢٠٢٢، اتخذت قرارًا غير حياتي بالكامل، تركت عائلتي، ووظيفتي كمسؤول أول للإعلام الرقمي والاتصالات في منظمة غير حكومية دولية، وكل شيء خلفي من أجل متابعة شغفي بصناعة الأفلام في مدرسة السينما العربية…